"Animation is a flexible medium that helps us express things impossible to tell in another medium, we seek originality, and we share the love for animation."
We are Agita! An animation studio based in Valencia, Spain, created by Aurora, Michelle and Daniela. We love telling stories that connect and inspire people. Every project we join is an opportunity to explore and develop a unique and striking style.


Campaign
Promote a message or product with an engaging and visually eye-catching piece of moving images. Together, let's create a fascinating story that connects to a large audience.

Corporate
Animation is a great communication strategy to explain specific information about your business or institution, such as brand values or company activities. Our goal is to effectively and entertainingly convey difficult concepts.

Other adventures
Music videos, title or ending credits, animated branding, book trailers, tell us your ideas and we'll make them happen.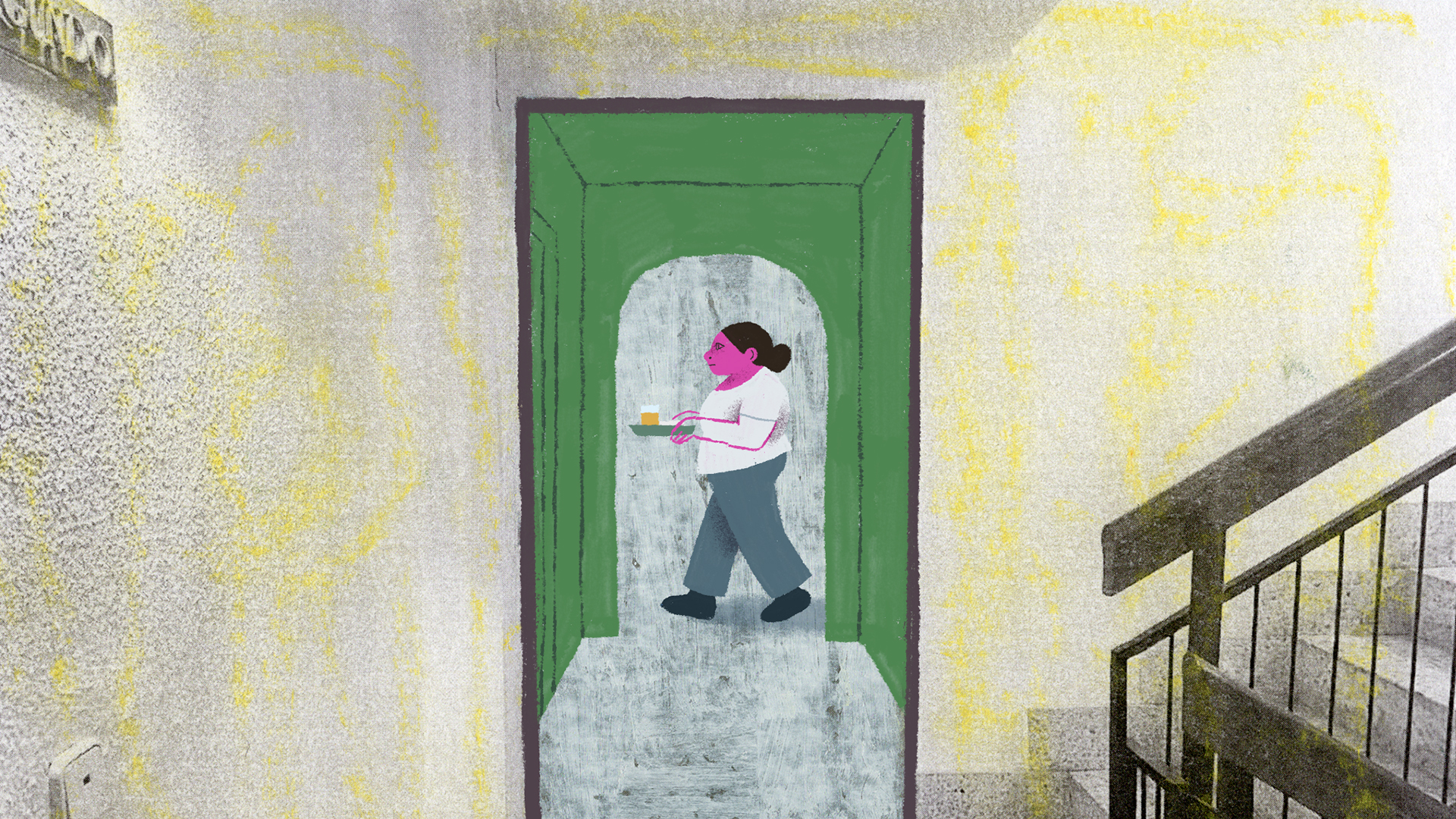 "Caregivers" is our current short film project. We are in the development phase, and we are currently looking for coproduction and funding opportunities.
Latin American immigrant women gathered around a table, share their anecdotes about their lives as elderly caregivers in Spain and how over time they created a network that allows them to help other women in a similar situation.
Themes: Care work, elderly people, female migration, Latin American women.
Animation technique: 2D, different techniques.
Duration: 12 minutes approx.
Target: Adults and young people +16.
Film Genre: Animated documental.
Status: Development
Producer: Rocío Benavent – Saltarinas
Country: Spain
Write to us, we'd love to hear about your project. 
You can fill the form or write us an email: